Connext Cube | Automa­ted output manage­ment via cloud
The Connext Cube appli­ca­tion offers exten­sive possi­bi­li­ties of making your custo­mer and employee corre­spon­dence simple and flexi­ble while optimi­zing costs. The platform-indepen­dent software solution proces­ses your jobs centrally and enables use of versa­tile dispatch channels, digital archi­ving, shipment merging and online track­ing from a single source.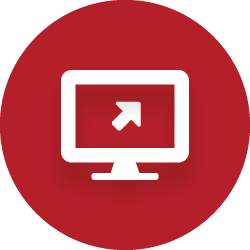 Multi-channel dispatch & tracking
The online mailbox – Mobile View
Fully automa­ted analy­sis and proces­sing at our company's own compu­ting centre.
Select dispatch methods flexi­bly and track them directly via the output manage­ment system.
Easy access to the online mailbox for custo­mers and employees with our web app.
Chatting is the new phoning. ChatHub allows you to commu­ni­cate inter­ac­tively via multi­ple channels.
Data prepa­ra­tion: indivi­dual, secure and fast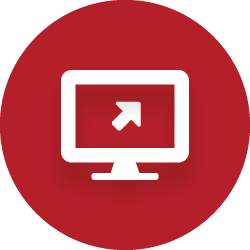 As simple as it is ingenious
The inter­face between specia­li­zed appli­ca­ti­ons and Connext Cube is as simple as it is ingenious: Via a locally instal­led client, you can create, edit and send jobs conve­ni­ently, and perform settings for later dispatch directly in the printer menu:
Indivi­dual manage­ment of supplements
Automa­ted processing
Preview, release and cancellation
Encrypted data transmission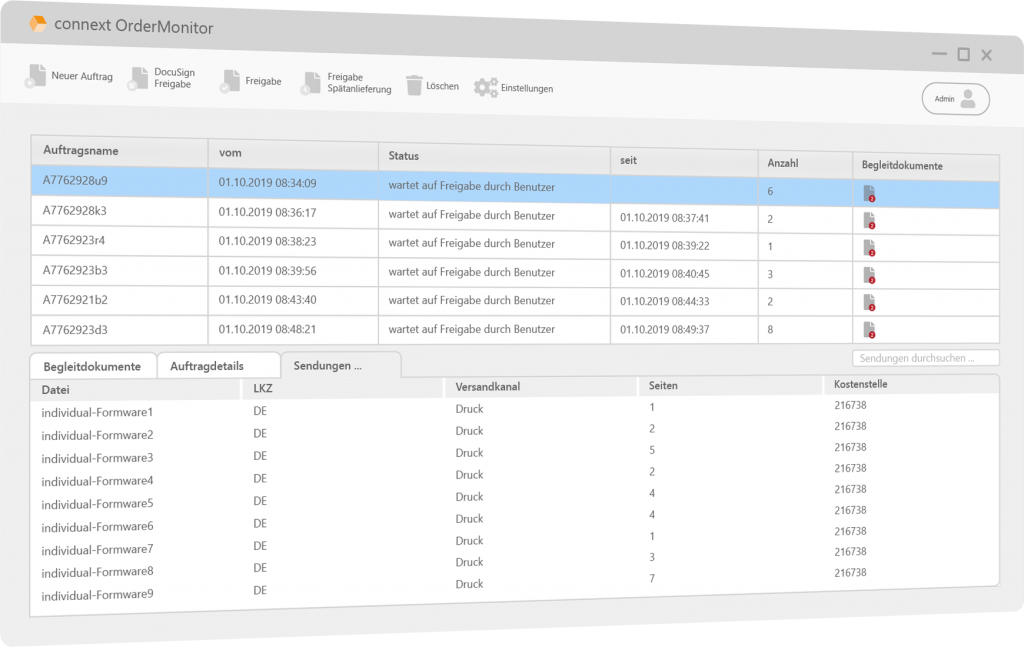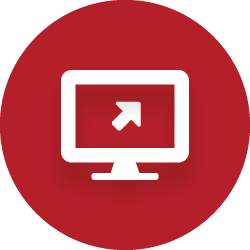 Fully automa­tic and in a matter of seconds
Analy­sis and prepa­ra­tion of your documents are carried out fully automa­ti­cally at our ISO-certi­fied compu­ting centre. Data inten­ded for digital dispatch are trans­mit­ted in a matter of seconds, print files are augmen­ted with a data matrix code for compu­ter franking, logo and advertisements.
Pre-sorting accor­ding to postal codes, and bundling accor­ding to recipi­ents for postage fee optimization
Catego­riza­tion of shipments accor­ding to cost centre
Multi-channel dispatch and tracking
We offer you the possi­bi­lity to choose the dispatch method freely accor­ding to recipi­ent, and thus meet your custo­mers' indivi­dual requi­re­ments flexi­bly – whether classi­cally by post, via e‑mail / secure mail or for retrie­val via web app. In addition, we offer you electro­nic invoi­cing with the ZUGFeRD and XRech­nung formats.
Every­thing in view
Shipment track­ing directly via the output manage­ment system
Bounce reports for trans­fer of undeli­vera­ble e‑mails to the postal dispatch system
Increased security and process accele­ra­tion due to handling without media discontinuities
Strong compon­ents for contem­po­rary communication
The online mailbox – Mobile View
With our Mobile View online mailbox, you can quickly and easily make documents available to your custo­mers and employees in their perso­nal electro­nic mailbox. They then automa­ti­cally receive a notifi­ca­tion via the desired channel: E‑mail, SMS or an alter­na­tive messa­ging service. Access takes place directly from the smart­phone, tablet or computer.
Effort­less transi­tion from print to digital
Secure cloud services
Optio­nal password protection
Simul­ta­neous document archiving
Chathub – The direct line to the customer
The success of smart­phones is funda­men­tally changing our commu­ni­ca­tion habits – also in the area of custo­mer service. Chatting is the new phoning. Connext Cube's ChatHub allows you to commu­ni­cate inter­ac­tively via multi­ple channels.
Integra­tion of all popular messen­ger services, social-media chats and SMS
Easy access via an intui­tive user interface
Chatbot inter­face to monitor automa­ted conver­sa­ti­ons and inter­vene as needed